THE BIENNALE ANNOUNCES THE EXHIBITORS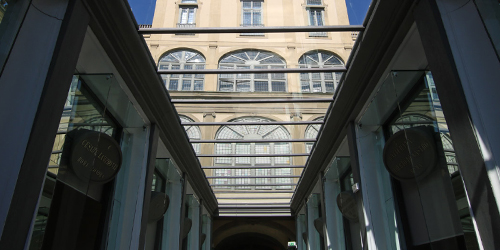 BIAF announces the Galleries for 2019, the 31st edition that is celebrating 60 years of activity. Sixteen international new-entry galleries will be enriching the offer of Italian art for private and institutional collectors. There will be a total of 77 galleries specialised in the widest range of artistic disciplines.
The Biennale Internazionale dell'Antiquariato di Firenze is proud to announce the list of galleries participating in the edition that will mark the 60-year milestone of this historic international antiques exhibition, to be held at Palazzo Corsini from 21 to 29 September. BIAF will be bringing to Florence some of the top world merchants, galleries that are today the protagonists on the global art market, capable of attracting the attention and trust of the most important international museums and private collectors. Worth noting among the 16 new entries, will be Simon Dickinson and Peter Finer of London, Nicholas Hall of New York, Galerie Canesso of Lugano and Paris, the Galerie Sisman of Paris and Galleria Continua of San Gimignano.
The complete list of participating galleries.
The BIAF's mission is to promote Italian art and its market. The quality and concreteness of the art proposals on display, together with the uniqueness of the venue,
Palazzo Corsini, overlooking the River Arno and with Florence all around, are the elements that distinguish the exhibition and make it the second event in the world for ancient art.
"My dream", exclaims Fabrizio Moretti, Secretary General, "is for BIAF to be able to shed light on all those works that are important documents of the history of art, thanks to the passionate commitment of all the gallery owners, and in this way become a reference point for the art market but also for a wider audience in Italy and not only".
"I see this 31st edition", continues Moretti, "the third for me as Secretary General, as a movement that should allow the whole city of Florence to participate in during the art week, the Florence Art Week, which will start on September 19, 2019 with a preview of BIAF at Palazzo Corsini".